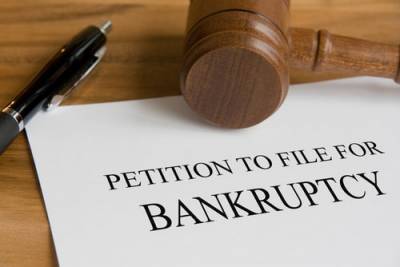 Bankruptcy can provide a way out for many Illinois families and individuals who have become buried in insurmountable debt. Both Chapter 7 and Chapter 13 bankruptcy filings can give you an opportunity to ultimately discharge most debts through different means. If you are considering bankruptcy as a solution to your debt, it is important to understand which debts can and cannot be discharged through the bankruptcy process. Before you file, it is a good idea to consult a qualified attorney who can help you make sure that bankruptcy will help you achieve your goal of becoming debt-free.
What Types of Debt Are Not Discharged During Bankruptcy Proceedings?
It may not seem fair that some debts can be discharged through bankruptcy, and you are stuck with others. Unfortunately, this is the reality. Whether bankruptcy would be helpful for you depends heavily on what type of debt you are struggling with. Even in bankruptcy, you will generally not be able to discharge:
Family support - This includes both child support and alimony. In particular, a child's right to be financially supported by both parents is considered extremely important and will take precedence.
Legal fines - Fines associated with traffic tickets, or fines that are part of a criminal sentence cannot be discharged in bankruptcy. This includes any restitution you have been ordered to pay to a victim. Otherwise, a good many people could file bankruptcy simply to avoid criminal penalties.
Taxes - Tax debts, including recent income tax debts, are generally still owed after bankruptcy.
Drunk-driving related personal injury liability - If you owe compensation to someone you injured while driving intoxicated, this debt survives bankruptcy as the victim is still entitled to payment.
Forgotten debts - It is extremely important to ensure that you have listed all dischargeable debts in your bankruptcy filing. Any debt that you leave off your bankruptcy papers by mistake will not be discharged during these proceedings unless your creditor happens to become aware that you have filed.
Student loans - Traditionally, student loans cannot be discharged in bankruptcy. The law has loosened up just a bit on this rule, however - in cases where paying back your student loans would create an undue hardship, it may be possible for them to be included in your bankruptcy. It is critical to seek the advice of an attorney if you believe this applies to you.
There are other types of non-dischargeable debts that are specific to either Chapter 7 and Chapter 13 filings. If you are unsure which debts you may or may not be able to discharge in bankruptcy, it is important to consult an attorney before filing. A lawyer can offer you guidance that can help you decide whether bankruptcy is the right solution for you.
...