28 N. 1st St., Suite 101, Geneva, IL 60134

331-222-7978
Geneva Wills Attorney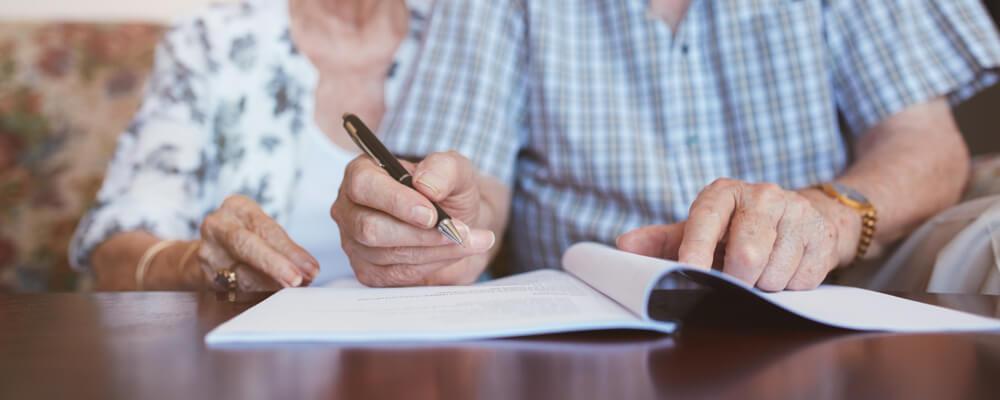 Lawyer for Drafting and Executing Wills in Kane County
Wills are the traditional estate planning tool that people use to decide how their belongings will be distributed when they have passed on. Wills are sometimes used alone for smaller and simpler estates, but they can also play a role in more complex estate plans. For parents seeking to protect minor children in their estate plans, there may be additional benefits to creating a will. Whether your will is going to control your entire estate or simply back up a trust, it is important to have one in place.
DLAW, PC will assess your personal situation and goals to determine how a will might fit into your estate plan. We will consider a number of factors like the size and complexity of your estate, whether any beneficiaries are minors, and your personal goals before drafting your will. Our lawyers are experienced at using wills to meet a variety of estate planning needs.
Protecting Children With Your Will
If you have young children, making sure that they will be well cared for is likely your most important estate planning goal. Providing for minors in an estate plan presents a challenge in that, generally, money and other property cannot be left directly to a person under 18 years old.
One tool our attorneys use is called a "testamentary trust." A testamentary trust is a trust that is created by a will. When you make one, you get to choose who will serve as trustee. This person will manage any estate funds left for the children's benefit until they come of age.
In a will, you can also name the person you want to serve as your children's guardian in the event that you pass away while your children are minors. Courts generally honor these appointments unless doing so would not be in the minor's best interest.
DLAW, PC is skilled at creating wills aimed at protecting minors or adults with special needs. We understand the importance of protecting your children, and we will do everything possible to make sure they are cared for in your estate plan.
Managing Smaller Estates With Wills
For those with smaller estates, a simple will may be all that is needed. The idea of probate can be a bit daunting, but it need not be. Illinois offers a simplified probate process for estates valued under $100,000. There are a few other legal requirements that must be met to use this simplified process, such as consent from all beneficiaries and heirs.
Our attorneys are experienced at creating wills that will later allow for this type of uncomplicated probate where it makes sense. We will help you create an estate plan that maximizes the gift your loved ones ultimately receive and does not cause them any unneeded stress down the road.
Wills as Part of a Complete Estate Plan
Even for those with larger and more complex estates who are likely to use trusts as their primary testamentary tool, a will could still play an important role in your estate plan. Documents called "pour-over wills" are used to back up a trust by leaving any property not already in a living trust to the trust.
Wherever a will may fit into your estate plan, DLAW, PC will create one that meets your unique needs.
Call a Geneva Wills Attorney
Whatever your goals in estate planning are, the experienced attorneys at DLAW, PC can help you create a will that meets those goals. Whether you are protecting a child with a testamentary trust or adding a failsafe to a living trust, our lawyers know how important your will is, and we will strive to perfect it. Contact us at 331-222-7978 to arrange a free consultation. We serve clients in Geneva, St. Charles, Elgin, Aurora, Batavia, and throughout Kane County and DuPage County.