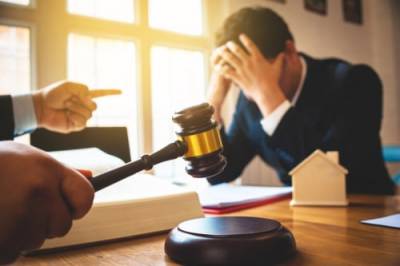 Finding out that you are being sued by a creditor for unpaid debt can be extremely upsetting. Many people with debt try their best to repay it, but life circumstances and unexpected financial obligations get in the way. If you are being sued by a creditor, you may understandably worry about the consequences. Lawsuits like these can lead to wage garnishment, property liens, the seizure of assets, or other measures to collect the debt. Many people in this situation wonder whether they should file for bankruptcy.
Will Bankruptcy Stop the Lawsuit?
When someone files for bankruptcy, an "automatic stay" is issued which stops any collection efforts. This means that all debt collection activities must be ceased, including most lawsuits. Creditors cannot garnish wages, seize assets, or otherwise attempt to collect the debt until the bankruptcy case is concluded. Therefore, filing for bankruptcy often provides immediate relief from creditors and lawsuits - with a few exceptions. In some cases, a creditor can ask the bankruptcy judge to remove the automatic stay and allow them to proceed with their lawsuit.
Bankruptcy cases are complex and there are many different factors that influence whether bankruptcy will prevent legal action against a debtor. This is why it is so important to seek professional legal advice. An experienced bankruptcy attorney can help you determine if filing for bankruptcy will provide the relief you are looking for and how it would affect any existing lawsuits.
...