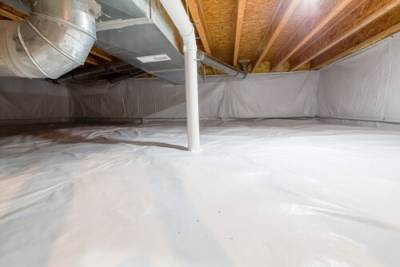 Radon is a harmful substance that is found in the ground. Sometimes, radon can leach out of the ground and appear in the basement of residential homes. When a homeowner wants to sell, tests will usually be performed during the sale process to determine the home's radon levels. If they come back showing high levels of radon, it can throw a wrench into the residential real estate transaction process. Deals can still go through, even with a high radon level, but they usually require some adjustment.
Radon Is a Dangerous Gas
Radon is a gas that is created when radioactive elements in the ground decay. Large-scale exposure to radon is carcinogenic. Radon is blamed for approximately 20,000 deaths each year and is a major contributor to high rates of lung cancer among non-smokers. Accordingly, radon testing is a part of the due diligence and inspections that a buyer performs before the home selling transaction is completed.
If the tests discover high levels of radon, it could give a buyer a right to walk away from the deal entirely. Even when levels of radon are not that high, many buyers hear the word radon and are immediately frightened. However, the seller can take steps to mitigate the radon and improve their chances of selling their home.
...