28 N. 1st St., Suite 101, Geneva, IL 60134

Evictions - Landlord Representation
331-222-7978
Geneva Attorney Representing Landlords in Evictions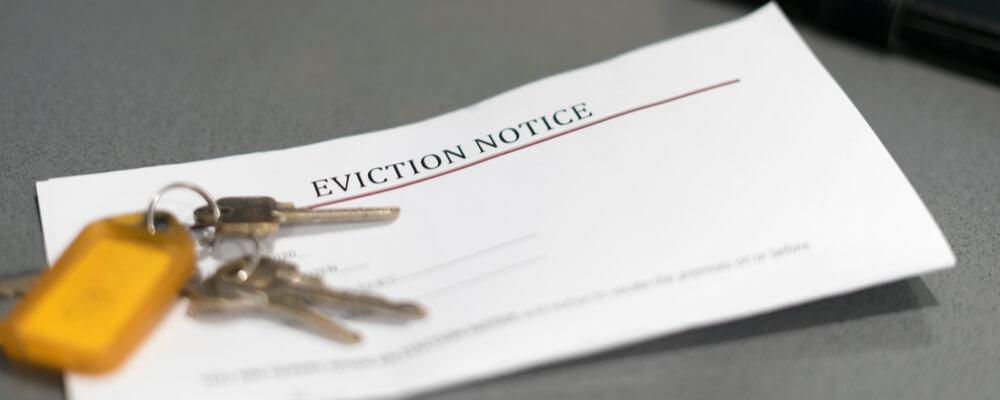 Lawyer in Kane County Assisting Landlords With Eviction Proceedings
Evictions can be entirely unpleasant for all involved. As a landlord, you probably do not want to evict a tenant, but it is sometimes necessary. There are a variety of reasons you may need to initiate formal eviction proceedings against your tenant, from nonpayment of rent to destructive behavior towards your property. Like going through probate, bringing an eviction action can be a time-consuming and complex process. There are a lot of steps that need to be followed correctly in order to properly evict a tenant.
Being represented by an eviction attorney can help ensure that the proper procedures are adhered to. DLAW, PC is experienced at assisting landlords who need to evict a tenant for whatever reason. Our lawyers are committed to keeping the eviction process as efficient and stress-free as possible. We can represent you at all stages of your eviction action.
Help With Every Step in the Eviction Process
Illinois, like most states, takes tenants' rights very seriously. Evicting someone can be quite a complicated process, as there are a lot of legal protections in place for those who rent their homes. Steps in the eviction process we can guide you through include:
Notice

- The first step is notifying the tenant of the impending eviction. In some cases, you may want to offer your tenant the opportunity to rectify a problem such as nonpayment and avoid eviction. In others, the notice is simply to alert the tenant that they should leave, because you are about to evict them. Our lawyers will tailor the notice used to your specific situation.

Filing - There is a waiting period after you give notice before you can go to court and formally file an eviction action. The eviction complaint must detail the grounds for the eviction, and documentation of a lease violation should be included.
Service - The sheriff's office or a private investigator will serve your tenant with the eviction complaint and summons.
Hearing - You as a landlord have the burden of proof in an eviction action. At this hearing, you will need to prove that you have a legal reason to evict your tenant, and they will have a chance to defend themselves. Should you prevail, you will get a possession order. The sheriff will supervise the removal of the tenant if they still refuse to leave. Never attempt to force tenants out yourself.
Also note that evictions can be more complicated if your tenant has filed for bankruptcy. Eviction is still possible, but there may be additional steps.
DLAW, PC is experienced at overseeing evictions from start to finish. We understand the importance of protecting and preserving your property by using evictions when necessary.
Recovering Monetary Damages From Problem Tenants
If you have reached a point where you need to evict someone, it is likely that you have suffered financial losses due to their misconduct. If nonpayment of rent was the problem, you may be entitled to collect back rent even after your tenant has been evicted. Tenants who were evicted because they were destructive towards your property may also owe you compensation for the damage they caused. Should this be your situation, we will fight for your damages to be paid by the tenant who caused them.
Contact a Kane County Landlord's Eviction Attorney
If you must evict a problematic tenant, DLAW, PC can guide you through the process. Evictions can be complicated procedures, and overcoming the legal protections renters have can be challenging. Our Geneva landlord's eviction lawyers are skilled at accomplishing necessary evictions in an efficient manner. If you need us, contact us online or call 331-222-7978. We offer free consultations to landlords throughout Kane County and DuPage County, including Aurora, Batavia, Elgin, Geneva, Sugar Grove, St. Charles, and the surrounding communities.