28 N. 1st St., Suite 101, Geneva, IL 60134

331-222-7978
Can I Buy a Car After Bankruptcy?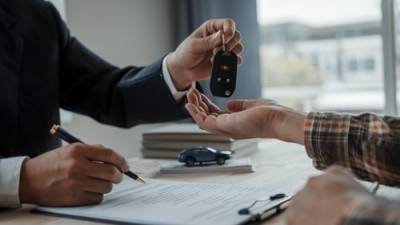 Many people who file for bankruptcy believe that they will never be able to get any kind of credit in the future. They believe that things like a new car are out of reach. It is possible to get car loans after bankruptcy, but you will need to pay more for it. A Geneva bankruptcy lawyer can advise you of the potential effects of declaring bankruptcy and what could happen in the following years.
You Can Get Some Types of Credit
In general, bankruptcy will remain on your record for seven years after the process concludes. The bankruptcy will continue to affect your credit. Immediately after the debt is discharged is when there will be the highest impact. Most lenders will decline for traditional auto loans because of your credit. However, the more time passes after your bankruptcy, the more the impact will diminish. It may be possible to get a traditional car loan several years after your bankruptcy.
There are some lenders that will work with people who have recently emerged from bankruptcy. However, the interest rate that they charge will reflect the risk of a lower credit score. You can expect to pay at least several points higher for the interest rate. That could put a new car out of your price range. Nonetheless, the perception that you are completely shut out of the car loan market is not entirely correct.
New Purchases May Not Be the Best Idea
Even if you can get a car loan, the question is whether you should apply for one. New cars are a luxury, and you may find it a better idea to focus on rebuilding your finances. However, you should know that the possibility of credit is there if you need a car. Nonetheless, taking on a new large debt could get you back to the same exact situation from which you emerged. You should carefully consider how you can rebuild your credit and put yourself on a more sustainable financial path for the future.
Contact a Geneva Bankruptcy Lawyer Today
You should reach out to DLAW, PC when you need practical advice about the bankruptcy process and what you can expect afterward. Attorney Deanna L. Aguinaga Walker can explain whether bankruptcy is right for you. You can contact a Kane County bankruptcy lawyer today by calling us at 331-222-7978 or by sending us a message online.
Source:
https://www.debt.org/bankruptcy/buying-a-car-after/