28 N. 1st St., Suite 101, Geneva, IL 60134

331-222-7978
Comparing Revocable and Irrevocable Trusts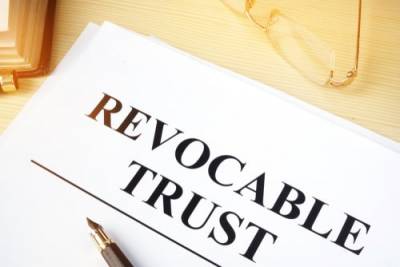 If you are evaluating your estate planning options, you may have several questions about the advantages and disadvantages of various estate planning instruments. Trusts are popular options for passing assets to heirs in an estate plan. However, there are many different types of trusts, and the type of trust you choose will depend on your individual circumstances and goals. The two main categories of trusts are revocable and irrevocable trusts.
Benefits of a Revocable Trust
Revocable trusts, sometimes referred to as "living trusts" can be modified or revoked by the trust creator during his or her lifetime. This type of trust provides flexibility for those who may want to make changes to their estate plan over time. The revocable trust can also help avoid probate, as assets placed in the trust do not have to go through the court process when they are passed on to heirs.
Benefits of an Irrevocable Trust
An irrevocable trust is permanent and cannot be modified or revoked by the trust creator once it is established. This type of trust can provide tax advantages, as assets placed in an irrevocable trust are generally not subject to estate or gift taxes. Irrevocable trusts can also protect assets from creditors, as once they are placed in the trust, the creator no longer has control over them and cannot transfer them to creditors. Assets placed in an irrevocable trust are owned by the trust, not the person who created the trust. This can be useful for those who wish to pass assets on to heirs without the risk of those assets being seized during a lawsuit or by creditors. Irrevocable trusts are also sometimes used to provide funds to a disabled adult without reducing his or her ability to receive government benefits.
When evaluating which type of trust is best for your estate plan, it is important to consider the benefits and drawbacks of each option. A revocable trust provides flexibility, but may not offer as much asset protection as an irrevocable trust. An irrevocable trust can offer tax savings and asset protection, but it is permanent and cannot be changed once it has been created. It is important to speak with an experienced estate planning attorney to review your options and discuss which type of trust is best suited for your individual needs.
Contact a Geneva Trust Lawyer
If you have questions about revocable and irrevocable trusts, contact an experienced Kane County estate planning attorney to learn more. Attorney Deanna Aguinaga Walker can review your individual circumstances and help you select the appropriate estate planning tool for your needs. They can also advise you on the best ways to ensure that all of your assets are handled in accordance with your wishes when the time comes for them to be passed on to your heirs. Call 331-222-7978 to get started with a confidential consultation.
Source:
https://www.investopedia.com/terms/r/revocabletrust.asp