28 N. 1st St., Suite 101, Geneva, IL 60134

331-222-7978
What Is a Title Search and Why Is It So Important?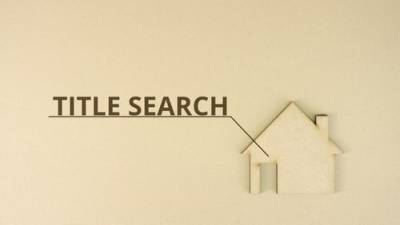 The experience of buying a home can be exciting, but it can also be a daunting task. One of the most important steps in the home-buying process is completing a title search. This process is designed to ensure that you are buying a home with clear legal ownership, free from liens or any other encumbrances. By performing a thorough title search, you can rest assured that you are the rightful owner of your new home.
What Is a Title Search?
When someone puts their home for sale on the market, it is only reasonable to assume that the seller has the legal right to sell the home. However, without a title search, you cannot be sure of this. A title search is an investigation into the public records that verifies the past and present legal owners of a property. It also reveals any liens, easements, or other encumbrances on the home that could affect your rights as the new owner.
A title search may reveal issues such as:
Liens from unpaid bills
Contractor liens
Outstanding taxes
Lawsuits or judgments against the previous owner
Contested wills
Unresolved mortgages
Easements that limit your rights to use and enjoy your property
Boundary disputes or encroachments from neighboring properties
Problems like these can cause you significant financial and legal hardship in the future. Therefore, it is essential to hire a reputable title company to perform the title search and ensure that you are truly getting what you paid for.
A title search can be a tedious and time-consuming process, but ultimately it is worth the effort. You will be able to rest easy knowing that your home has clear legal ownership, free from any outstanding liens or encumbrances. You will have the peace of mind that comes with knowing you are now the rightful owner of your new home.
Contact Our Geneva Real Estate Lawyer
When you decide to purchase a home, make sure to complete a title search before signing any papers. This important step in the home-buying process will ensure that your rights as the new owner are protected. If you need assistance with a title search or any other issue during the home-buying process, contact our Kane County real estate attorneys. At DLAW, PC, we know just how complex buying a new home can be. Let our skilled staff provide you with the legal assistance you need to make this process as stress-free and straightforward as possible. Call us today at 331-222-7978 for a consultation.
Source:
https://www.rocketmortgage.com/learn/title-search