28 N. 1st St., Suite 101, Geneva, IL 60134

331-222-7978
Questions You Need Answered Before Buying a Home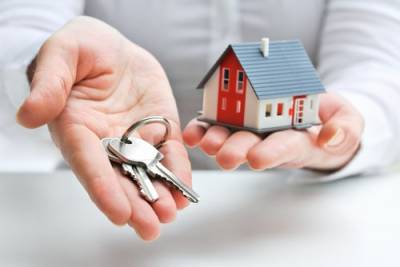 The decision to buy a home is a big one. Purchasing, rather than renting, is a long-term investment. There are quite a few advantages to buying a home, but there is also some risk involved. The residential real estate market is fast-paced and competitive at the moment. It can be difficult to do a thorough investigation and "jump on" a place quickly enough. Before you pull the trigger on a place and sign a potentially decades-long mortgage agreement, there are a few questions you should find the answers to. It is best to have an attorney helping you to make sure that you have all the pertinent information and fully understand what you are signing at closing. Failing to make sure you have the right information could lead to unpleasant surprises down the road.
Answers You Need Before You Buy a House
If this is your first time buying a house, you may not be familiar with all the terminology used in real estate. Even experienced homebuyers may have difficulty understanding every clause in the documents they will be asked to sign at closing. This is another reason that you should involve an attorney in a home purchase - you will know exactly what everything you are signing really means.
Some questions you should have answers to before buying include:
Which type of deed? - There are a handful of different types of deeds used in real estate transactions. Some are more secure than others. If you are offered a quitclaim deed, it means that the seller is only selling you whatever ownership interest they may or may not have in the property - you should run. You want to make sure that you are getting complete, sole, and secure ownership of your new home.
Are there any encumbrances? - If anyone except the seller has a claim against the property - whether that is a lien due to unpaid HOA dues, a current tenant with a lease, or a restrictive covenant, you need to know about it. These kinds of issues should come up when your attorney performs a title search.
Is the property line disputed? - It happens quite often that there is a dispute over exactly where the property line is. If the former owner was getting along well with the neighbors, they may not have bothered clearing it up - or they may simply have not known exactly where the boundary was. Make sure that any property line disputes have resolved.
Are there any other claimants? - If there is any possibility that a stranger is going to appear on your porch holding what appears to be a deed to the house in their name, you really need to know about that.
An attorney can make sure that you have all the information you need to buy with confidence.
Call a Kane County Real Estate Lawyer
DLAW, PC can help first-time and experienced homebuyers alike feel confident in their purchase. Our knowledgeable Geneva real estate lawyers will make you a very well-informed and confident homebuyer. Call us at 331-222-7978 for a free consultation.
Source:
https://www.investopedia.com/terms/t/titlesearch.asp