28 N. 1st St., Suite 101, Geneva, IL 60134

331-222-7978
Living Wills and Incapacitation Planning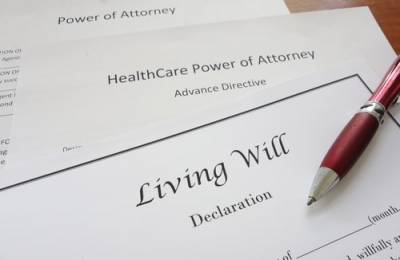 Many people assume that estate planning only deals with the distribution of assets after an individual's death. However, testamentary planning is only part of the estate planning process. It is also essential to plan for the possibility of becoming incapacitated by illness or injury. If you became terminally ill and could not express your wishes regarding medical care, what types of care would you want? Do you want doctors to try everything to keep you alive as long as possible or would you prefer not to be placed on mechanical ventilation or to receive CPR?
These are extremely personal decisions, and it is important to document them in a legally recognized way. This is where incapacity planning comes into the picture.
Use a Living Will to Describe the Medical Treatment You Want and Do Not Want
A living will allows you to express your wishes regarding the medical care you would potentially receive if you become incapacitated due to illness or injury. Most people have deeply held beliefs about end-of-life care. Your desires regarding incapacitation care may be influenced by your life circumstances, past medical history, your family, and your religious and spiritual beliefs.
Your living will can specify your wishes regarding:
Tube feeding – if you are too sick to eat or drink on your own, do you want medical staff to provide enteral nutrition?
Mechanical ventilation – Do you want to be placed on a respirator if your lungs fail or can no longer support oxygenation of your blood?
Cardiopulmonary resuscitation (CPR) – Do you want doctors to try and restart your heart when it stops beating by using CPR?
Pain management – Do you want to be kept as comfortable and pain-free as possible, even if this means receiving high doses of medication?
Organ donation – Do you wish to donate your organs or tissues for the purpose of transplantation or medical research?
Incapacity planning is an essential part of estate planning and should not be overlooked. It is important to discuss these issues with family members and loved ones as well as a qualified attorney who understands incapacity planning laws in Illinois. By doing this, you can ensure that your wishes will be respected and that your family is not burdened with making these decisions on your behalf.
Call Our Geneva Estate Planning Lawyer
With the right incapacity planning, you can ensure that your wishes regarding medical care will be honored if you ever become too ill to communicate them yourself. Skilled Kane County estate planning attorney Deanna Aguinaga Walker, has over 25 years of legal experience. She can help you draft a living will, power of attorney, and other estate planning documents that describe your wishes clearly and meet your unique estate planning needs.
Source:
https://www.mayoclinic.org/healthy-lifestyle/consumer-health/in-depth/living-wills/art-20046303