28 N. 1st St., Suite 101, Geneva, IL 60134

331-222-7978
5 Things to Consider When You Create a Trust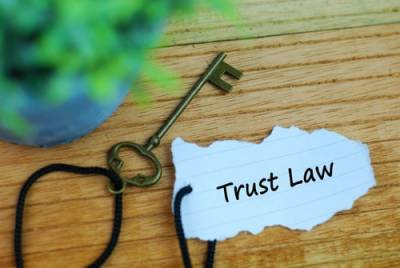 Estate planning is full of choices. Completing the process can give you control over how your property will be distributed after you are gone, as well as control over some of your own end-of-life decisions. Once you have decided to use a trust rather than a will as your primary testamentary tool, you still have quite a few decisions to make. Trusts can be revocable or irrevocable, and there are even more subcategories. You also get to set most of the terms of your own trust - these are highly customizable legal instruments.
Your best bet is to talk with an estate planning attorney who is highly knowledgeable about the different types of trusts and how they can be written. After you explain your goals and give some information about your beneficiaries, your lawyer will be able to guide your decision from there.
Factors to Consider in Choosing a Type of Trust
You have quite a few things to consider when you go to create a trust. Be prepared for your lawyer to ask a lot of questions, some of which can be a bit personal. However, it is important that you answer openly so that your attorney knows what concerns to factor in when designing a trust for you. Things to think about include:
Beneficiaries - How are they with money? Honestly. If you know your adult children are prone to lavish spending and may not make responsible decisions, your attorney can take steps to protect them, such as by making very controlled distributions under limited circumstances.
Creditors - Do you or your beneficiaries have a lot of debt? Has anyone won a lawsuit against any of you? There are some types of trusts with stronger asset protection than others.
Special needs - Do any of your beneficiaries have special needs? Might anyone who will benefit from the trust rely on Medicare or other public benefits? A special needs trust can help provide a disabled adult with some spending money for things like clothing, entertainment, and anything else their benefits do not cover without defeating their need for public assistance.
Charities - Would you like to leave some assets to benefit a cause that is important to you, such as veteran homelessness or cancer research? There are special types of trusts that can divide assets between a charity and your other beneficiaries.
Contests - Is there someone who might bring a legal challenge? Did you disinherit someone or give one beneficiary a lesser share? Trusts, in general, are less prone to legal challenges than wills. That does not mean they are infallible. Your lawyer can take measures to head off any potential litigation.
These are just a few things to think about when you set out to create a trust. The more information your lawyer has about your situation and goals, the better they can help ensure that your wishes will be carried out as you intended.
Call a Kane County Trust Attorney
At DLAW, PC, we will work closely with you to design a trust just for you. Our skilled Geneva trust attorneys will take everything into consideration when developing your trust documents. Call us at 331-222-7978 for a free consultation.
Source:
https://www.investopedia.com/articles/pf/08/trust-basics.asp